About me
I am a gay fetish lover. Some years ago, I met my love skintightlover on gearfetish.com. We are now together for more than four years in an open relationship. Currently we are living in Aachen, Germany. I like to meet other people for all kind of activities. Being it having fun together in gear or just meeting for a coffee or beer to get to know each other. Besides my fetishes I am a quite normal and social guy, who likes to participate in many different activities in my spare time.
Gear
During the last years, I have developed more and more fetishes. Therefore I have a decent gear collection. The list below gives an overview and is for sure not complete. I will give some examples for each category.
Gas masks Military gas masks and fire fighter masks
Wetsuits Triathlon and watersport wetsuits, for example from 2XU, Huub, Zoot, Billabong and Orca
Hazmat suits Full encapsulating suits as used by (European) firefighters with SCBA, military hazmat suits, Zodiak
Army gear US and German uniforms, combat vests, combat boots
Motorcycle gear Dainese race leathers, gloves and boots, AGV and Arai helmets
Motocross Bright looking jerseys, MX boots and helmets, protectors
Diving equipment Full face masks, (Viking) dry suits, fins
Ice Hockey gear Skates, Protectors, Helmets
Fire fighter gear Uniform, Haix boots, SCBA and masks
Sports gear Skater and Scally look, hoodies and caps
Sneakers Nike Air Max TN, Etnies, DC
Rubber NBC gloves, Latex suits with decent design
So if you like such gear and would like to have some fun together send me a message. It is always nice to do some pictures or videos as well. Don't hesitate to contact me if you are new to the gear fetish scene. We all started small...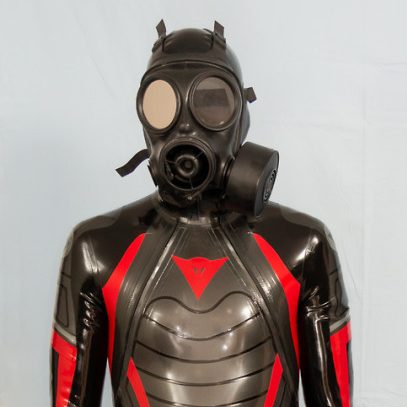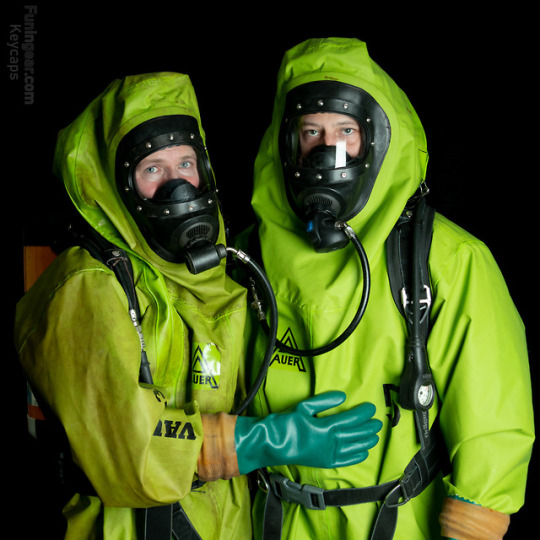 Hobbies
Some of my hobbies are
Concerts I like to go to concerts. My main music interests are rock, punk rock and Ska music.
Motorbike When it is warm enough, I often have fun riding my motorbike. My main biking areas are the Eifel and the Ardennes, because they are very close to Aachen. I own a Yamaha Tracer 700, which is similar to a MT-07. I often bike together with my boyfriend and from time to time we stop in the woods to have some fun. If you have some good-looking bike gear and aren't a biker, you can ask as to take you as a pillion.
Nature I like to be outside in the nature. Hiking, geocaching and cycling are some of the activities I enjoy.
Cocktails Together with my boyfriend we like to do some cocktails at home. We are well-equipped with necessary ingredients.
Websites
You can find me on these social platforms: